Blue-Action
"Blue-Action: Arctic Impact on Weather and Climate" contributes to the implementation of the
Trans-Atlantic Ocean Research Alliance and to the
EU's Blue Growth Agenda and its long term strategy to support sustainable growth in the marine and maritime sectors as a whole. Our project is funded by the EU Horizon 2020 Programme and specifically by the
Blue-Growth BG-10-2016 call "Impact of Arctic changes on the weather and climate of the Northern Hemisphere". Read more about the
the project details.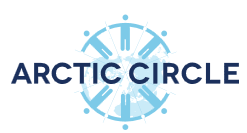 13-15 October 2017, Arctic Circle 2017, Reykjavik Meet Blue-Action and the Arctic Cluster!
We are excited to be part of this event and to be represented there by our scientists.
These are the sessions we are contributing to:
| | | | | |
| --- | --- | --- | --- | --- |
| Day | Time | Room | Project | Title of Session |
| Friday | 16:15-17:45 | | ICE-ARC | EU Arctic Policy: Climate Change, Science and safeguardging the Arctic environment |
| Friday | 21:00-22:00 | | INTERACT | INTERACT Basecamp: Access to the Arctic |
| Saturday | 17:30-19:00 | Háaloft | EU-PolarNet, EPB and INTERACT | EU Arctic Policy: Science as catalyst for international cooperation |
| Saturday | 17:30-19:00 | | EPB et al | Scales of observations- Connecting Arctic data, information and people |
| Sunday | 08:00-09:00 | Akrafjall | Blue-Action | Climate service innocation and enhancing climate-resilience in Arctic businesses (organised by Climate-KIC Nordics) |
More information about the event and full programme:
http://www.arcticcircle.org/
Blue-Action scientists involved in the sessions: Daniela Matei (MPI), Daniela Domeisen (ETH), Johanna Baehr (UHH), Mark Payne (DTU Aqua), Øvin Aarnes (DNV GL), Peter Vangsbo (Climate-KIC)

Stand of the EU Arctic cluster: Look out for our roll ups at the event!
Website of the EU Arctic Cluster now online!
All projects of the EU cluster on the Arctic are listed on this page with a brief description
http://www.eu-polarnet.eu/eu-arctic-cluster/
A flyer presenting the projects will be available soon online too. Thanks to Kristina Baer and EU-PolarNet who coordinated this action :-)
18-19 January 2018, Annual Meeting 2018, Bologna (IT)
Organiser: Project office with the support of the local partners at CNR-INGV
Agenda: See in the intranet
https://code.mpimet.mpg.de/issues/7903
Registration page: You necessarily need to use this page for
registration on Eventbrite
Venue and location: via Gobetti 101, 40129 Bologna, inside the CNR Research Area campus.
10-12 July 2017, Blue-Action meets GERICS, Hamburg (DE)
The Climate Service Center Germany (GERICS) is a scientific organizational entity of Helmholtz-Zentrum Geesthacht. GERICS offers in a scientifically sound manner
products, advisory services and decision-relevant information in order to support government, administration and business in their efforts to adapt to climate change. GERICS functions as a think tank for climate services.
GERICS is an important player in the definition and implementation of the Roadmap for Climate Services in Europe and provides significant contributions to EU H2020 projects such as CLIMATEUROPE, EU-MACS and MARCO.
The WP5 team of Blue-Action meets the GERICS key people in a two-day workshop.
Venue: Chile Haus, Hamburg
Organiser: Mak Payne (DTU) and Lola Kotova (GERICS/CLIMATEUROPE), for info please contact Chiara Bearzotti (chb at dmi.dk)
Events on invitation only
Papers, papers, papers!
Congratulations to the following colleagues for publishing their results related to the Blue-Action project!
(**) These papers acknowledge the project Blue-Action.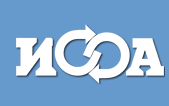 28 April 2017 The Obukhov Institute of Atmospheric Physics, Russian Academy of Sciences awarded Russian funding for mirrowing Blue-Action proposal!
Partner Obukhov Institute of Atmospheric Physics, Russian Academy of Sciences (IAP-RAS), represented by the PI Vladimir Semenov, has been awarded Russian funding by the Russian Ministry of Education and Science for taking part in the Blue-Action activities.
Read more >>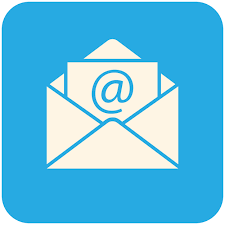 12 April 2017 First newsletter of Blue-Action is out!
Check it out
We will have quarterly newsletter in Blue-Action.
Want to subscribe?
Register here
Photo courtesy of Stephane Lartigue Sud Ouest
17 March 2017 Alain Juppé visiting EPOC labs "Ces labos sont des pépites!"
Alain Juppé, former prime Minister of France, mayor of Bordeaux, visited EPOC, our partner, and got briefed about our project by Didier Swingedouw. More info about his visit in the French media:
Article in French only!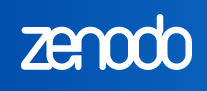 3 April 2017 Blue-Action on Zenodo
We are in the process of uploading presentations and reports in Zenodo, to grant open access to full materials in our project. Have a look at the Blue-Action community:
https://zenodo.org/communities/blue-actionh2020
27 January 2017: ISGlobal replacing IC3 in the consortium
The team of
Joan Ballester involved in Blue-Action is going to be transferred to the
ISGlobal, the
Barcelona Institute for Global Health and continue performing activities in WP5 under the ISGlobal. The changes have been already formalized with the European Commission.
Welcome on board, ISGlobal, partner Nr. 41!
The Blue-Action project has received funding from the European Union's Horizon 2020 research and innovation programme under grant agreement No 727852
Photo on the upper corner left: courtesy of Kathryn Hansen/NASA