These are events organised by Blue-Action, where members of the Blue-Action team will be participating or that are of general interest to the community. If you'd like to know more about our role in any of these events or wish to join, please contact our communications office.
---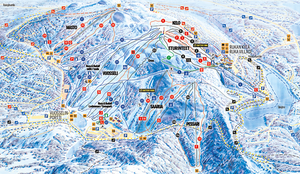 28th September 2020, Winter Tourism webinar, online
Blue-Action are partnering with other projects with relevance to climate services for winter tourism, including PROSNOW, Climateurope and Copernicus Climate Services. The webinar "Climate services relevant to ski tourism" brings together leading experts in climate services development and climate change impacts to ski tourism, along with innovative solutions to better anticipate decisions for snow management in ski resorts and, therefore, increase their resilience against climate change while reducing their environmental footprint through optimized use of critical resource.
To find out more and to register, please look here.
---
1st October 2020, Climateurope #ClimateThursdays Webinar, Online
Blue-Action are participating in the #ClimateThursdays webinar series, sharing climate science online in between a series of webstivals. Watch out for updates on the Climateurope website.
---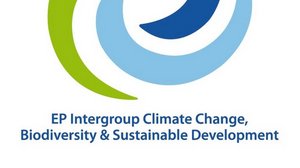 ---
28-30 October 2020, EO for Polar Science Workshop, Online
This workshop aims at assessing the latest advancement in the use of EO technology for Polar Science, exploring the main challenges and opportunities for the coming decade and consulting with the community to contribute to define a common scientific agenda for the future.The meeting is open to EO scientists, polar researchers and students, modellers, Earth system and climate scientists, industry, operational agencies, policy makers, representatives of local communities and other stakeholders interested in sharing their knowledge and experience and contributing to drive the European polar scientific agenda. http://eo4polar.esa.int/
---
3-5 November 2020, Annual Meeting Blue-Action, Bordeaux (FR)
Our annual Blue-Action meeting will take place in November in Bordeaux, hosted by our partners at the Universite de Bordeaux. This is an opportunity to collaborate, connect and plan for the year ahead for all project partners.
---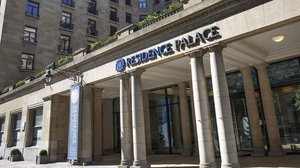 1st December 2020, Arctic Futures Symposium, Brussels (BE)
The next Arctic Futures Symposium will be held on 1st December in Brussels, and Blue-Action are a supporting partner in this year's event. Arctic Futures is a multinational, multidisciplinary and multi-stakeholder conference on the Arctic. Held in Brussels for the benefit of the European Institutions and free of charge to make discussions on Arctic issues accessible to as many Arctic stakeholders as possible, the annual Arctic Futures Symposium brings together a wide variety of stakeholders: local and national policymakers, arctic indigenous peoples, natural and social scientists, academics, and representatives of industries operating in or with interests in the Arctic. For more information and to register, please visit https://www.arcticfutures.org/.
---
3rd December (tbc), Predictable Fisheries Briefing, Brussels (BE)
Blue-Action are organising a policy briefing in partnership with the European Intergroup on Climate Change, Biodiversity and Sustainable Development around the topic of long-term predictions for of fish abundance and distribution. The event will bring together industry, policy-makers and scientists to discuss how to predict fish stock years into the future for the benefit of sustianble exploitation and conservation. Further details will be added shortly.
---
10 - 11 March 2021, ECRA General Assembly, Brussels (BE)
Blue-Action will support the European Climate Research Alliance General Assembly in 2021, sharing knowledge with the climate science community across Europe. Updates will be posted on the ECRA website here as the programme becomes available.
---
---