These are events organised by Blue-Action, where members of the Blue-Action team will be participating or that are of general interest to the community. If you'd like to know more about our role in any of these events or wish to join, please contact our communications office.
---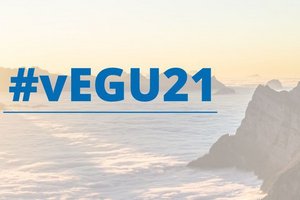 19 - 30 April 2021, EGU General Assembly, Online
EGU will host vEGU21: Gather Online (#vEGU21). vEGU21 will provide a much more complete representation of the experience that EGU members enjoy at the annual meeting in Vienna. vEGU21, which will be accessible from around the globe, will feature the 2020 and 2021 awards ceremonies and lectures, mentoring, networking events, and many more activities in addition to nearly 700 scientific sessions.
Blue-Action team members are presenting in a range of sessions at vEGU- check out the titles below, and join us!
EGU21-15092
Langehaug et al., Propagation of Thermohaline Anomalies and their predictive potential in the Northern North Atlantic

EGU21-1982
Asbjørnsen et al. Linking variable Nordic Seas inflow to upstream circulation
EGU21-2231
Dörr et al., Atmospheric and oceanic drivers of regional Arctic winter sea-ice variability in present and future climates
EGU21-2503
Arthun et al., Mechanisms of decadal North Atlantic climate variability and implications for the recent cold anomaly
EGU21-4107
Quijal-Zamorano et al.,Forecast of temperature-attributable mortality at lead time of up to 15 days for a very large ensemble of European regions
EGU21-4399
Polkova et al.,Seasonal climate predictions for marine risk assessment in the Barents Sea
EGU21-4629
Afargan-Gerstman et al. Stratospheric modulation of cold air outbreaks and winter storms in the North Atlantic region and impacts on predictability
---
3 - 5 May 2021, EUROGOOS Conference, Online
The 9th European Global Ocean Observing System International Conference is taking place online in May. With a focus on Advances in Operational Oceaongraphy: expanding Europe's ocean observing and forecasting capacity, the call for abstracts is open until 15th January. To find out more and submit, click here.
---
15 - 18 May 2021, UARCTIC Congress, Reykjavik (IS)
The UArctic Congress 2021 is organized in conjunction with the Arctic Council Ministerial meeting, May 15-18, 2021 in Reykjavik, Iceland. This is a rescheduling of the 2020 Congress, and the tentative program outline is now available here.
---
31 May - 4 June 2021, European Climate Change Adaptation Conference, Online
The European Climate Change Adaptation Conference (ECCA) is Europe's largest conference on CCA, and is a perfect platform for exchanging knowledge between scientist, policy makers and practitioners. JPI Climate, together with the European Commission and EU projects SINCERE, RECEIPT and CASCADES will lead the organisation of the next European Climate Change and Adaptation Conference (ECCA) in 2021.The high-level event of the ECCA 2021 conference likely will be organized on Monday, 7 June 2021 in the Charlemagne building in Brussels. Prior to the physical conference event, the online conference will span over 3 to 4 days the week before (31 May - 04 June 2021) and will be articulated around 6 to 8 webinars. For more info, click here.
---
15 - 19 June 2021, International Congress of Arctic Social Sciences, Arkhangelsk (RS)
ICASS X will focus on all aspects of human existence in the Arctic in the past, present and future: social, cultural, historical, economic, political, linguistic, educational, archaeological, engineering, health, legal, psychological, to name a few. The Congress will also emphasize history, future and sustainability of Arctic peoples and environments throughout generations and co-production of knowledge with Indigenous knowledge holders and Arctic stakeholders. The deadline for abstracts is January 15th: for more information, please look here.
---
14 - 17 October 2021, Arctic Circle, Reykjavik (IS)
The annual Arctic Circle Assembly is the largest annual international gathering on the Arctic, attended by more than 2000 participants from 60 countries. It is attended by heads of states and governments, ministers, members of parliaments, officials, experts, scientists, entrepreneurs, business leaders, indigenous representatives, environmentalists, students, activists and others from the growing international community of partners and participants interested in the future of the Arctic. For more information, please see here.
---
1 - 12 November 2021, Conference of Parties 26, Glasgow (UK)
The COP26 summit will bring parties together to accelerate action towards the goals of the Paris Agreement and the UN Framework Convention on Climate Change. The UK is committed to working with all countries and joining forces with civil society, companies and people on the frontline of climate change to inspire climate action ahead of COP26. For more information, please click here.
---
21 - 26 August 2022, Crysophere, Reykjavik (IS)
The Icelandic Meteorological Office together with international partners is hosting a symposium highlighting rapid changes occurring in all components of the Earth's cryosphere: Glaciers, ice sheets, snow cover, sea ice, permafrost, lake ice and river ice. Leading scientists will present latest results on changes occurring all over the planet and their impacts, which are felt at high and low latitudes, affecting the developed world, developing nations and indigeneous peoples. The occasion of this conference is the 100th anniversary of the Icelandic Meteorological Office and the transformation of the Global Cryosphere Watch (GCW) into operational stage. Along with oral and poster presentations on scientific results and new technologies, the symposium will allow time for panel discussions on research gaps and future perspectives in the light of the Paris Agreement that calls for limiting global warming to 1.5–2°C.
For more information, please see the website here.