print page
Cluster
These are the project we cluster with because of synergies in the research/innovation activities and integrated activities in the scientific community.
(List under construction)
INTAROS (H2020)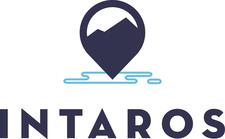 The INTAROS project will develop an integrated Arctic Observation System (iAOS) by extending, improving and unifying existing systems in the different regions of the Arctic. The iAOS will enable better-informed decisions and better-documented processes within key sectors e.g. local communities, shipping, tourism, fishing, in order to strengthen the societal and economic role of the Arctic region and support the EU strategy for the Arctic and related maritime and environmental policies. INTAROS will develop cooperation with the AtlantOS project.
Coordination:
Stein Sandven, NERSC (NO)
Short introduction:
Download PDF
Website:
https://www.nersc.no/project/intaros
APPLICATE (H2020)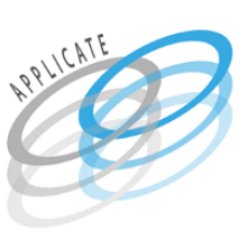 Arctic climate change increases the need of a growing number of stakeholders for trustworthy weather and climate predictions, both within the Arctic and beyond. APPLICATE will address this challenge and develop enhanced predictive capacity by bringing together scientists from academia, research institutions and operational prediction centres, including experts in weather and climate prediction and forecast dissemination. APPLICATE will develop a comprehensive framework for observationally constraining and assessing weather and climate models using advanced metrics and diagnostics. This framework will be used to establish the performance of existing models and measure the progress made within the project. APPLICATE will make significant model improvements, focusing on aspects that are known to play pivotal roles in both weather and climate prediction, namely: the atmospheric boundary layer including clouds; sea ice; snow; atmosphere-sea ice-ocean coupling; and oceanic transports. In addition to model developments, APPLICATE will enhance predictive capacity by contributing to the design of the future Arctic observing system and through improved forecast initialization techniques. The impact of Arctic climate change on the weather and climate of the Northern Hemisphere through atmospheric and oceanic linkages will be determined by a comprehensive set of novel multi-model numerical experiments using both coupled and uncoupled ocean and atmosphere models. APPLICATE will develop strong user-engagement and dissemination activities, including pro-active engagement of end-users and the exploitation of modern methods for communication and dissemination. Knowledge-transfer will also benefit from the direct engagement of operational prediction centres in APPLICATE. The educational component of APPLICATE will be developed and implemented in collaboration with the Association of Early Career Polar Scientists (APECS).
Coordination:
Thomas Jung, AWI (DE)
Project management:
Luisa Cristini (AWI)
Website:
http://applicate.eu/
typo3 by akea