Cordis Service Pack on Climate Services published in November 2020
How climate services can help decision taking in a changing climate: Stories from Horizon 2020 projects: Climate services turn scientific knowledge on climate variability and change into actionable information that can be exploited by a wide range of users, including public authorities, businesses and the public. The information allows the users to account for the effects of climate change into their decision making, thereby minimising risks and seizing available opportunities to achieve a more resilient society and economy. This CORDIS Results Pack focuses on 10 EU-funded projects that have developed vital tools and expertise to help mitigate the impacts of a changing climate through the application of climate services.
Blue-Action is featured with an article on "New tools to combat the ripple effects of a warming Arctic": https://cordis.europa.eu/article/id/422464-blue-action-reveals-new-tools-to-combat-the-ripple-effects-of-a-warming-arctic
---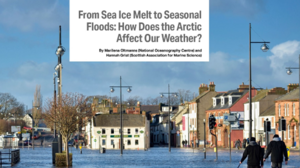 ---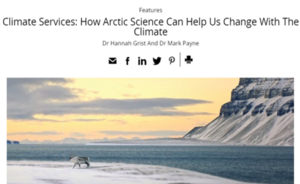 Feature on Climate Services on Arctic Issue of ECO Magazine
The Blue-Action team, Hannah Grist (SRSL) and Mark Payne (DTU Aqua) contributed an article on climate services to a special Arctic Issue of ECO Magazine, written for those working in marine environments. Read more about the importance of working with end-users to understand what science is needed to adapt to changing climates. "Climate Services: How Arctic Science can help us change with the climate"
---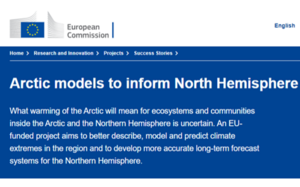 ---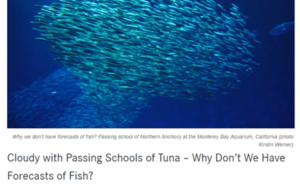 ---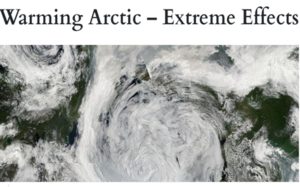 Interview with Kathrin Keil (IASS) on Warming Arctic - Extreme Events in high North News
High North News interviews Kathrin Keil, Blue-Action WP5 co-leader on the warming Arctic, extreme events, joining multi-disciplinary forces and the importance of climate services. Read the full article