Blue-Action scientists, as first authors, ensure that electronic copies of peer-reviewed scientific publications become freely available to anyone as soon as possible and in all cases no later than six months after publication.
To date, Blue-Action has contributed to over 500 research outcomes, of which 240 are research publications.
To view a full list of our publications, please open the following link on OpenAIRE
and search under "Project", "[Blue-Action] Arctic impact on weather and climate".
---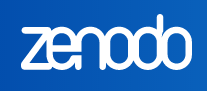 If you are instead looking for presentations, posters, deliverables and reports related to Blue-Action, please look at our Open Access community in Zenodo: https://www.zenodo.org/communities/blue-actionh2020
Zenodo is a long-term repository where Blue-Action teams archive the major results of this project, allowing everyone to access them, any time, also after the project closure, to ensure a legacy after the projct lifetime.