Ocean observations and predictions
---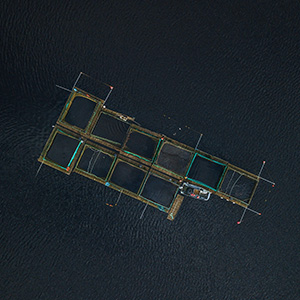 Cutting‐edge research by Blue‐Action researchers on ocean observations and model projections demonstrates how these results can lead to robust predictions of the physical characteristics and productivity of oceans and climate up to a decade in advance. These findings can be translated into climate services, providing vital relevant information for diverse industries including conservation, fisheries and transport.
These results come from new large-scale ocean observation networks that can quantify changes in the North Atlantic Ocean circulation and the subsequent impact on climate. These sustained observations feed into climate models that show skill in predicting the ocean conditions on a seasonal to decadal timescale. These predictions are a powerful tool for climate adaptation in sectors and regions affected by strong natural climate variability. One such sector is fisheries, where combining biological and oceanographic models allow us to predict fish abundance and distributions years into the future.
If you are interested in finding out more about this topic, Blue-Action has produced an introductory publication to the topic, which is freely available here.
We have discussed these topics at a number of events- for more details see below.
---
19 November 2020 EU Ocean Observations- Sharing responsibility
Blue-Action replied to the recent consultation on the EU Ocean Observations- Sharing responsibility with contributions from the partners in the WP2 in Blue-Action.
Our reply can be downloaded here: https://www.zenodo.org/record/4281185
---
Climate services webinar, 22nd October 2020
Blue-Action participated in the #ClimateThursdays webinar series organised by Climateurope to share information about climate science and services. This webinar was organised in partnership with TRIATLAS and Mission Atlantic, and involved Barbara Berx (Marine Scotland), Noel Keenlyside (University of Bergen) and Mark R. Payne (DTU AQUA).
If you'd like to learn more about how we observe the ocean, turn observations into climate predictions, and can even start to forecast fish, presentations of the webinar are available here to view and download. The recording of the webinar is available to view on the right.
---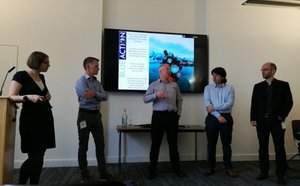 Stakeholder briefing, 16th October 2019
On 16th October 2019, Blue-Action organised a stakeholder briefing in Edinburgh, UK, inviting climate service and adaptation stakeholders from across all sectors to come together to learn about and discuss science on ocean observations and predictions.
If you are interested in finding out more, the presentations from the event are available to view and download here.
A Wakelet of the event was produced to highlight some of the social media interactions around the briefing.